Welcome and thank you to have choosen this web site about the U-boat bases of the Second World War in France : Brest, Lorient, St-Nazaire, La Pallice and Bordeaux.
The U-boat bases in France were the home port of the most famous U-boat flottillas from 1940 to 1944 :
- Brest U-Boat base : 1st and 9th flottillas
- Lorient U-boat base : 2nd and 10th flottillas
- St-Nazaire U-boat base : 7th and 6th flottillas
- La Rochelle U-boat base : 3rd flottilla
- Bordeaux U-boat base : 12th flottilla (+ italian submarines)
Lorient (Kéroman) U-boat base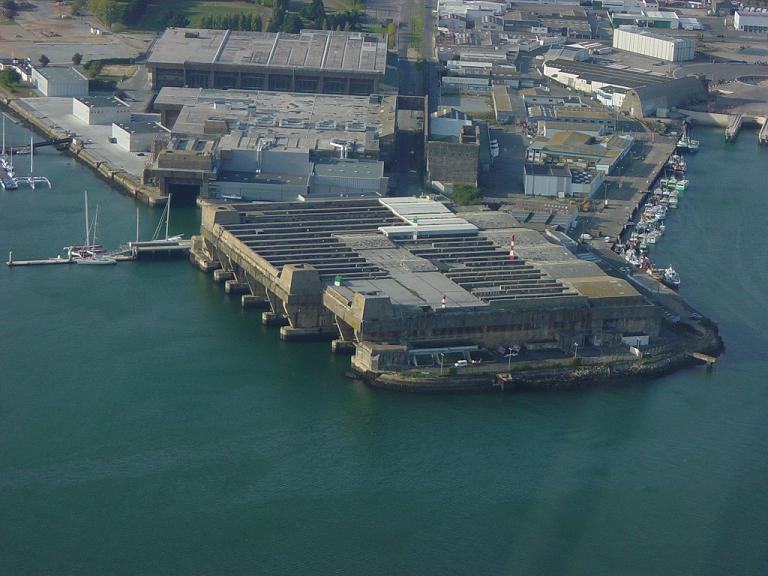 St-Nazaire U-boat base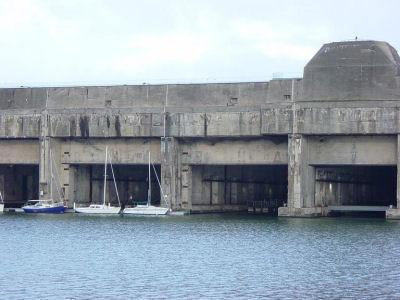 La Rochelle (La Pallice) U-boat base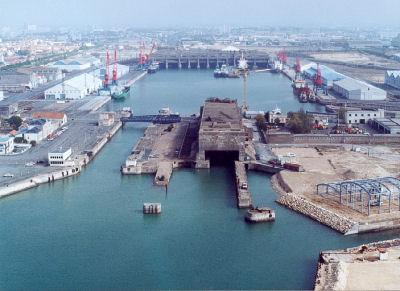 Bordeaux U-boat base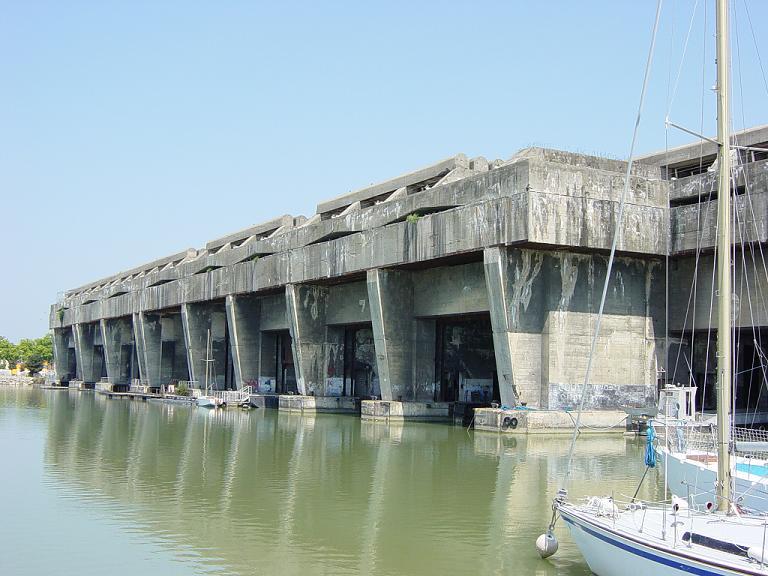 Recommended books
U-Boat Bases and Bunkers 1941-45 (Fortress)

The fortress serie from Osprey is quite interesting as it covers a topic only previously browsed by specialized books (and thus expensive).
The "U-Boat Bases and Bunkers" is a good start for whom want to know a little more about those concrete pens. 3D illustrations and present day pictures of the unbreakable survivors illustrate this book. The only drawback is that it lacks some infos about civil engineering (concrete technology, jobsites evolutions,..) and about the norvegian sites.

Hitler's U-Boat Fortresses is a caprivating, eye-witness account by a World War II participant of the Allies' campaign to capture the German U-Boat pens on the coast of Brittany. These submarine pens were active and responsible for sinking a massive amount of Allied ships right up until armistice.
As very little has been written about the Allied campaigns in Brittany and their importance to the overall European war effort, this book is essential for any reader of history.

Hitler's Navy: A Reference Guide to the Kriegsmarine, 1935-1945

"Hitler's Navy", by Jak P Mallman Showell, is an outstanding reference book on the Kriegsmarine from 1933 through 1945. In the 29 years since the book's first edition, Showell has discovered additional primary references to improve on an already great book. As a reader with general interest in military history, and not specifically naval history, I thought the book hit the mark. Showell provides the reader with easy-to-understand text, and numerous photographs. Visually, the book's layout is superb with the text and associated photographs on the same page.
Lorient : visit the base and the french submarine "Flore"
In summer 2010, visit one of the bunkers of the base and clim the roof with an incredible view of the surroundings.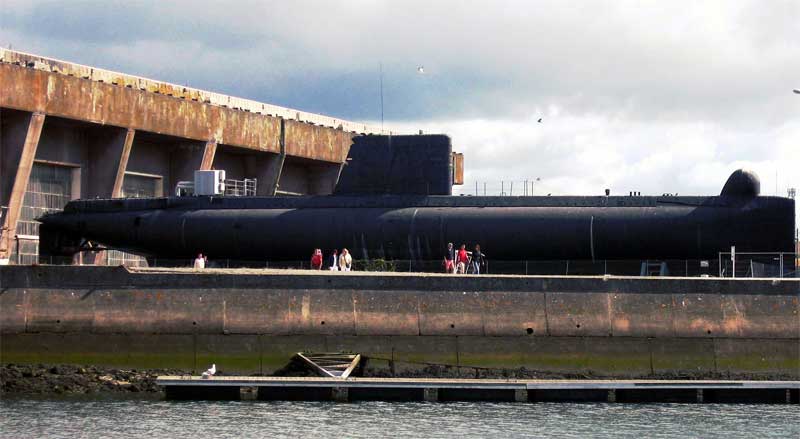 In one of the pens of the U-boat base, discover how a submarine works and the mysterious life of the crews. Have a look on the incredible history of the city of Lorient in the XXe century. The tour ends inside the submarine named FLORE, a old "Daphne" french submarine.